HISTORY OF Germania FARM MUTUAL INSURANCE ASSOCIATION (GMFIA) -
The Germania Companies are part of a proud tradition dating back many generations. GMFIA in began in 1896 in Perry, Texas with 31 members- Central Texas farmers committed to the principle that bearing one another's burdens made them all stronger. The fundamental truth of their belief has been proven time and again.
Today, GFMIA and its other comnapies, now headquartered in Brenham, Texas, offers a full range of insurance services--automobile, property, liability and life insurance, plus the financial services of Germania Credit Union, a member-owned credit union.
Our credit union members are Germania, and we are proud of the continual growing number. Germania Farm Mutual Insurance Association members are not just policy owners; they own the company. With active Local Chapters and growing membership of over 200,000, Germania is the largest farm and mutual insurance company operating in Texas.
ROBERT A. MUEHLSTEIN, CEO
A fourth generation Texan who understands Insurance for Texans.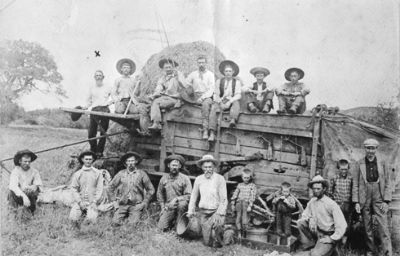 GERMANIA COMPANIES
Germania Insurance Company
Germania Select Insurance Company
Germania Fire and Casualty Company
Texas Heritage Insurance Company
Germania Life Insurance Company
Robert Muehlstein and his family have over 100 years of combined insurance experience. Bobby is a fourth generation Central Texas rancher who understands Texans.
Muehlstein wins multiple Germania awards for excellence every year. From 1992 to present the top Leadership Awards in Life Products and Sales, Recognition for Outstanding Performing Agent, and the Gold , Silver and Bronze stars for Profitability have been awarded to Local # 18.
Robert works hard to personalize individual policies for his clients. His leadership has been recognized by Germania and his satisfied policy holders--who trust him to protect their assets and family with the best insurance in Texas. Texas trusts Muehlstein Insurance.
Please call on Robert and his staff so they may discuss Germania's
full range of insurance services that meet your individual needs.
.